Elms, with their remarkable vitality, are a typical plant for ecological landscaping.
2018-12-24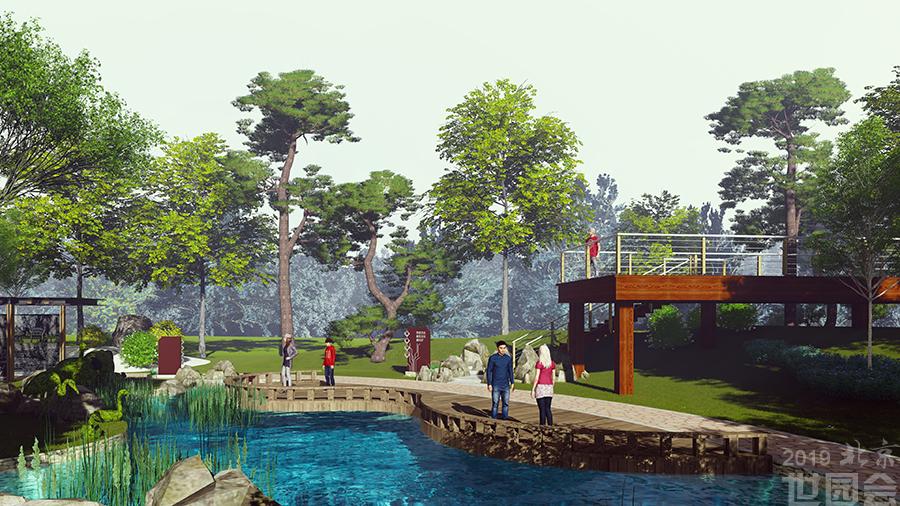 Elms, with their remarkable vitality, are a typical plant for ecological landscaping. At Horticultural Expo 2019, Shengshi Runhe will build the Elm Cultural Garden, which is based on elms and combines flowers, leaves, and stems. The routes intersect with each other and the visitors can follow the paths during their journeys to find out where they should go.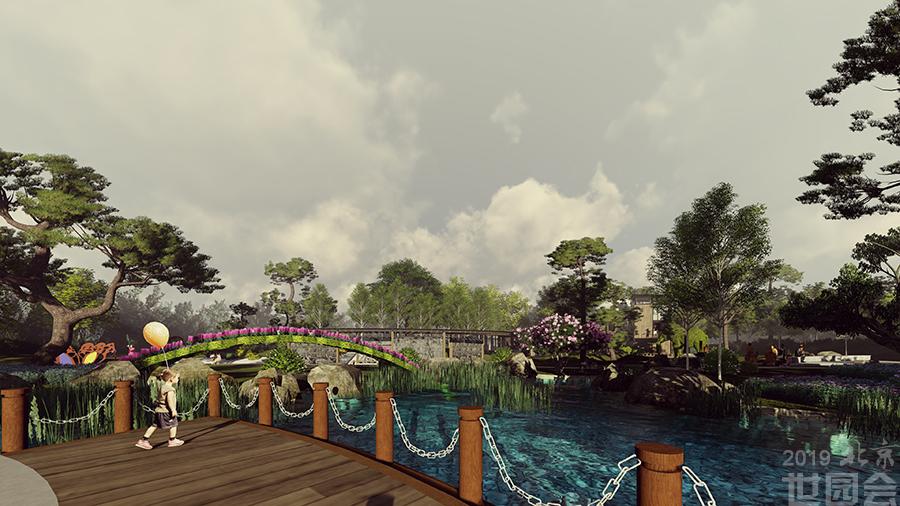 The Elm Cultural Garden consists of nine cultural exhibition areas, known as the Nine Scenic Views of Elms. They are "Entrance", "Introduction", "Articles", "Tours", "Explorations", "Seclusion", "Serenity", "Admiration", and "Harmony". The entire garden is planted mainly with elms, supplemented by small arbors, flowering shrubs, and seasonal flowers. These form a plant community of arbors, shrubs and grasses, representing a diversity of species, including ornamental plants admired for their flowers, fruits, foliage, and shapes. Located at "Entrance" is an Elm Cultural Plaza, where cultural landscaping walls, cultural interactive landscape and other forms are used to demonstrate the history, growth habits, cultural legends, and other aspects of the elms. "Introduction" is a Cultural Exhibition Zone celebrating the season of spring in the form of a sculpture of elm fruits. "Articles" made of elm are found at the Elm Culture Museum, where elm wood, elm sculpture, and wood crafts are used to show the rich cultural traditions of the elms.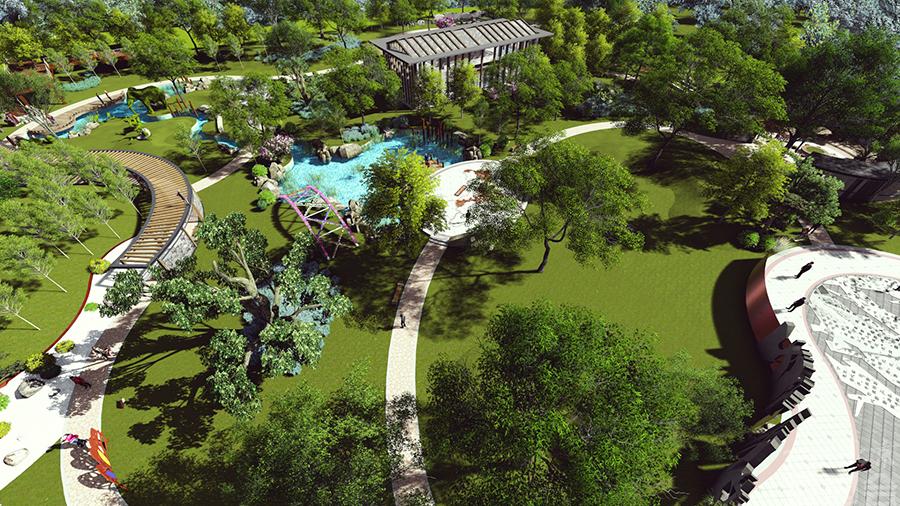 "Tours" is a Pastoral and Rural Cultural Zone, where visitors can enjoy pastoral delights. "Explorations" is a Folk Cultural Zone, where landscape stones and spherical gold elm, and stylized gold elm are combined to allow the visitors to not only understand the value of the elms, but also grasp the elm culture in an intuitive way. "Seclusion" is a Food and Famine Relief Culture Zone, where the visitors can find well-arranged elm trees, shrubs, and grasses.
"Serenity" a Frontier Cultural Zone, where the visitors can enjoy endless frontier areas arranged in a broad perspective. "Admiration" is an Imagery Culture Zone, which mainly consists of ornamental trees, such as big arbors arranged in small designs, giving the visitors a space for imagination. "Harmony" is an Architecture Culture Zone, where the visitors can find "a cottage near a river on which a bridge is built." The railings consist of simple wooden stakes, melding naturally with the river.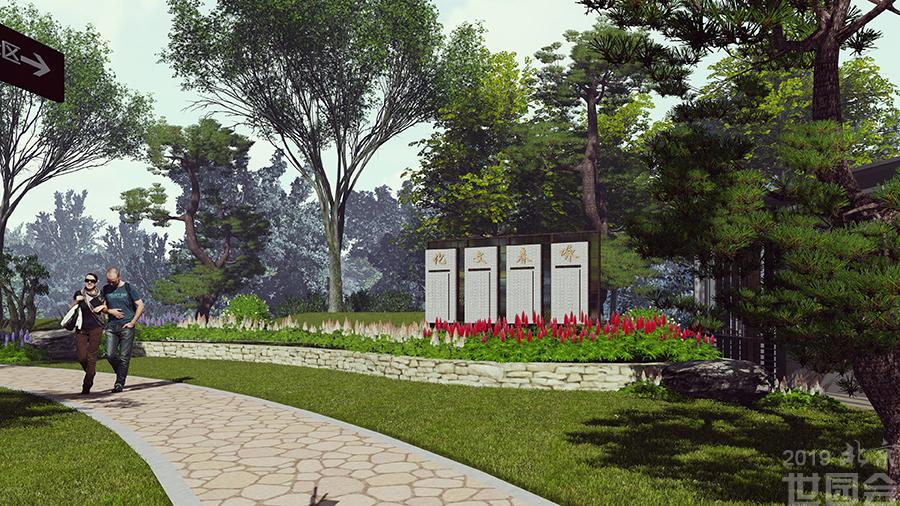 Visitors to the Elm Cultural Garden can experience the history and culture of the tree and discuss its natural beauty. The naturally connected Nine Scenic Views of Elms offers progressively related spatial and cultural levels, intended to help the visitors to better respect and understand nature, so that they can well understand the cultural context of the elm tree and have a memorable visual and sensory feast.